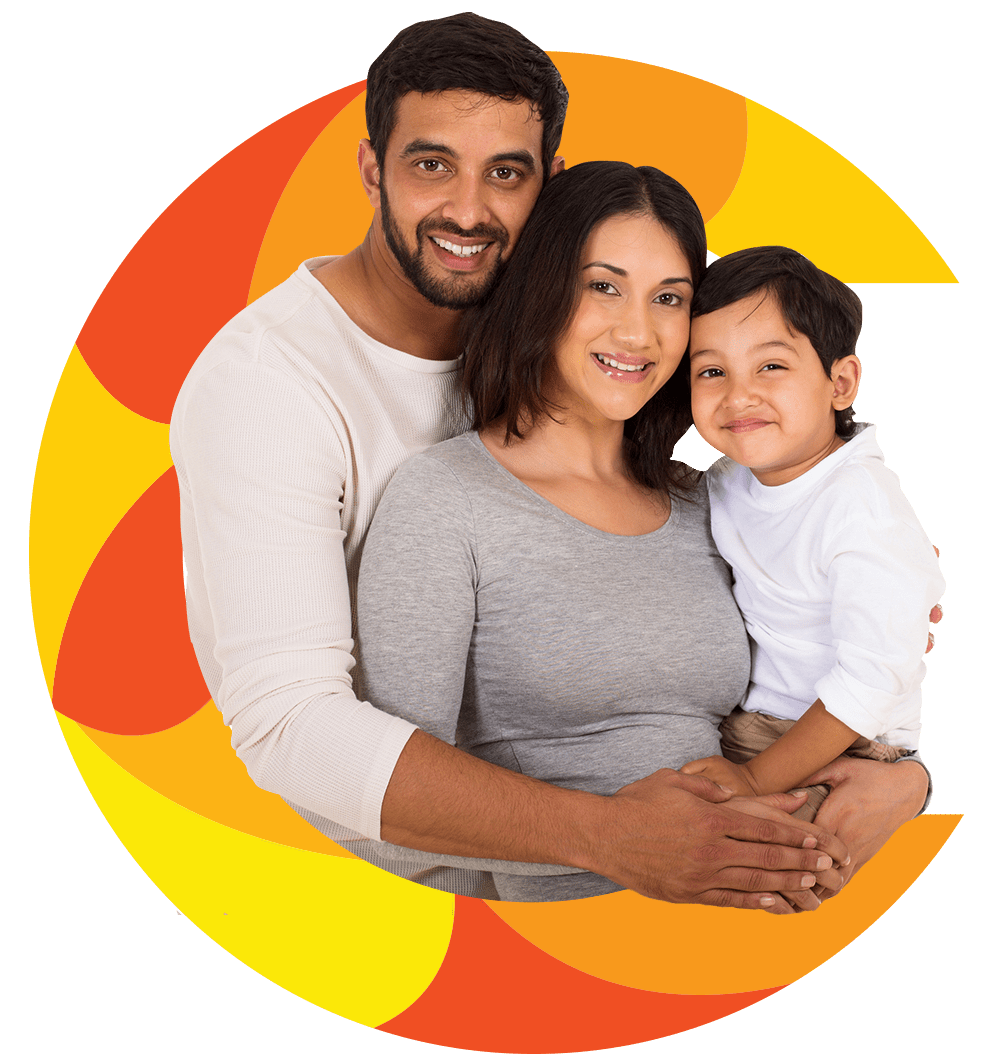 Radiance Gardenia, Villaments and Row Houses, Hennur, Bangalore
RERA NO: PRM/KA/RERA/1251/446/PR/091122/005430
LUXURIOUS LIFESTYLE HOMES IN RESORT SETTING INSPIRED BY BALINESE TROPICAL GARDEN THEME
Radiance Gardenia perfectly combines all the must have elements of uber luxury living. The gated community is cosmopolitan by choice. The dwellings are contemporary by design. The collection of homes are truly preferred classics including Row Houses, Villaments and Condominiums.
An eye for zero space wastage, a passion for high-end fittings and fixtures, an obsession for ample ventilation with large windows and a commitment to deliver the best goes into the making of Radiance Gardenia homes. Gardenia is strategically located in North Bangalore (off the Hennur-Bagalur Road). The posh location that fast growing, well designed and a prime investment area.
A minutes away from hospitals, schools, colleges, entertainment areas, restaurants, and upcoming IT/ITES zones.
Hospitals

Schools

Colleges

Hotels

Place of Worship

Neighbourhood Areas

Entertainment Spots
| type | Built up area | Rate Per Sqft | Pricing Range |
| --- | --- | --- | --- |
| 3 BHK ( Villament ) | 2036 to 2169 | 7100(Sold Out) | 1.73 Cr to 1.84 Cr* |
| 3.5 BHK ( Villament ) | 2145 to 2251 | 7400(Sold Out) | 1.86 Cr to 1.91 Cr* |
| 3 BHK ( Row Houses ) | 2277 to 2452 | 9250 | 2.37 Cr to 2.55 Cr* |
| 4 BHK ( Row Houses ) | 2940 | 9250 | 3.04 Cr* |
| 5 BHK ( Row Houses ) | 3422 | 9250 | 3.52 Cr* |
| 1 BHK & Studio (Condominiums) | 368 - 543 | 6400 | 30 L to 45 L* |
1
The only resort styled residential community in Hennur with 55% open space
2
Youth Park, Stone Sculptures, Plaza metal Sculpture, Water Body and many more to call it as "Private Paradise" inspired by Balinese tropical garden theme
3
Vehicle free podium design ensuring free and safe movement for pedestrians in a setting where children can run around and everyone can enjoy the evenings unhindered
4
Luxurious gated community with 119 row houses, 130 Villaments ina picturesque site area of 11.65 acres
5
100% Vastu compliant 3, 4 & 5 BHK Residences with 20+ New age features like video door phone, digital door lock, app based water meter, exclusive EV charging provision etc.,
6
Grand 20,000 sq.ft club house with 45+ World class amenities with 5 different OSR lush green space developed across 1.65 acres
7
4tier security system with 100% Power back up for common areas
GYM
Swimming Pool
Indoor games room
Yoga Deck
Cricket Nets
Kids Play Area
Outdoor Shuttle Court
Open Party Area
Library
Sand Pit
Table Tennis
Pool Table
Chess
Carrom
VR Games
Toddler's Pool
Aerobics
Foos Ball
Air Hockey
Open Amphitheatre
Park
Outdoor Fitness Zone
Basketball Court
Swing
Walking track
Meditation room
Half basketball court
Yoga/Zumba room
Gazebo
Seating benches
Badminton Court
Squash Court
Av Room
BBQ Area
Bicycle Parking Area
Banquet Hall
Co-Working
Conference Room
Plaza Metal Sculpture
Water Body
Hamock Garden
Aromatic Garden
Pool Deck
Stone Sculpture
Sunbathing Platform
Masonry
ROWHOUSE
RCC framed concrete structure
Earthquake resistance structure adhere to seizmic zone II
Anti-termite treatment during stage wise construction
AAC light weight blocks for internal and external masonry walls
Solid concrete blocks for other masonry walls as per requirement
VILLAMENT
RCC framed concrete structure
Earthquake resistance structure adhere to seizmic zone II
Anti-termite treatment during stage wise construction
AAC light weight blocks for internal and external masonry walls
Solid concrete blocks for other masonry walls as per requirement
EWS UNITS
RCC framed concrete structure
Earthquake resistance structure adhere to seizmic zone II
Anti-termite treatment during stage wise construction
AAC light weight blocks for internal and external masonry walls
Solid concrete blocks for other masonry walls as per requirement
ROWHOUSE
Living & dining floor
800 X 800mm size vitrified floor tiles
Master bedroom floor
Laminated Wooden flooring with 8mm thickness
Other bedrooms, kitchen & family room floor
800 X 800mm size vitrified floor tiles
Balcony, utility & toilet floor
Anti skid ceramic floor tiles of suitable size
Private terrace floor
Anti skid outdoor ceramic wooden plank floor tiles of suitable size
Terrace floor
Weathering coarse tiles of suitable size
Staircase inside the house
Granite as per architect design
Common staircase
Granite as per architect design
Ground floor lobby
NA
Typical floor corridor & lift lobby
NA
Car park flooring
Tile flooring
External driveway
Interlocking concrete paver blocks / Granolithic screed concrete floor
Basement car park floor
NA
Kitchen wall dado
Cement plaster finish
Toilet wall
Glazed ceramic tiles up to ceiling level
Utility wall
Glazed ceramic tiles from floor up to railing height
Lift facia wall
NA
VILLAMENT
Living & dining floor
800 X 800mm size vitrified floor tiles
Master bedroom floor
Laminated Wooden flooring with 8mm thickness
Other bedrooms, kitchen & family room floor
800 X 800mm size vitrified floor tiles
Balcony, utility & toilet floor
Anti skid ceramic floor tiles of suitable size
Private terrace floor
Anti skid outdoor ceramic wooden plank floor tiles of suitable size
Terrace floor
Weathering coarse tiles of suitable size
Staircase inside the house
Granite as per architect design
Common staircase
Granite as per architect design
Ground floor lobby
Granite as per architect design
Typical floor corridor & lift lobby
Vitrified tiles as per architect design
Car park flooring
NA
External driveway
Interlocking concrete paver blocks / Granolithic screed concrete floor
Basement car park floor
Granolithic screed concrete floor
Kitchen wall dado
Cement plaster finish
Toilet wall
Glazed ceramic tiles up to ceiling level
Utility wall
Glazed ceramic tiles from floor up to railing height
Lift facia wall
Granite as per architect design
EWS UNITS
Living & dining floor
600 X 600mm size vitrified floor tiles
Master bedroom floor
600 X 600mm size vitrified floor tiles
Other bedrooms, kitchen & family room floor
600 X 600mm size vitrified floor tiles
Balcony, utility & toilet floor
Anti skid ceramic floor tiles of suitable size
Private terrace floor
NA
Terrace floor
Weathering coarse tiles of suitable size
Staircase inside the house
NA
Common staircase
Granite as per architect design
Ground floor lobby
Granite as per architect design
Typical floor corridor & lift lobby
Vitrified tiles as per architect design
Car park flooring
NA
External driveway
Interlocking concrete paver blocks / Granolithic screed concrete floor
Basement car park floor
Granolithic screed concrete floor
Kitchen wall dado
Cement plaster finish
Toilet wall
Glazed ceramic tiles up to ceiling level
Utility wall
Glazed ceramic tiles from floor up to railing height
Lift facia wall
Granite as per architect design
ROWHOUSE
Water point with tap in Kitchen
Will provide separate taps for municipal water and domestic water in kitchen sink location
Water point with tap in Utility (wherever applicable)
NA
Washing machine water point
Will be provided in utility
Granite with sink
Will be provided in utility
Water purifier point
Will be provided in kitchen
VILLAMENT
Water point with tap in Kitchen
Will provide separate taps for municipal water and domestic water in kitchen sink location
Water point with tap in Utility (wherever applicable)
Will provide tap for domestic water in utility sink location
Washing machine water point
Will be provided in utility
Granite with sink
Will be provided in utility
Water purifier point
Will be provided in kitchen
EWS UNITS
Water point with tap in Kitchen
Will provide separate taps for municipal water and domestic water in kitchen sink location
Water point with tap in Utility (wherever applicable)
NA
Washing machine water point
Will be provided in utility / kitchen wherever applicable
Granite with sink
NA
Water purifier point
Will be provided in kitchen
ROWHOUSE
Main Door
8 feet height factory made door at 1st floor level, 35mm thick flush shutter with both sides teak veneer finish, designer hardwares & digital lock system of DORSET in both ground and 1st floor entry doors / equivalent make.
Bedroom Door
7 Feet height factory made door, 32mm thick flush shutter with both sides laminate finish, designer hardwares of DORSET / equivalent make.
Toilet Door
7 feet height factory made door, 32mm thick flush shutter with both sides laminate finish, designer hardwares of DORSET / equivalent make.
Window & French Door
White UPVC windows (with sill granite) & french doors with sliding shutters, clear glass, mosquito track & mesh
Ventilators
White UPVC ventilators with swing open shutters, lock & key for shaft access area
White UPVC ventilators with swing open shutters for non access areas
Balcony railing
SS railing with toughened laminated glass for balcony
Internal Staircase Railing
SS railing with toughened glass for staircase
Common Staircase Railing
NA
Shower glass partition
Glass partition for the shower area in master bedroom toilet
VILLAMENT Main Door
7 Feet height factory made door, 32mm thick flush shutter with both sides laminate finish, designer hardwares of DORSET / equivalent make.
Bedroom Door
7 feet height factory made door, 32mm thick flush shutter with both sides laminate finish, designer hardwares of DORSET / equivalent make.
Toilet Door
7 feet height factory made door, 32mm thick flush shutter with both sides laminate finish, designer hardwares of DORSET / equivalent make.
Window & French Door
White UPVC windows (with sill granite) & french doors with sliding shutters, clear glass, mosquito track & mesh
Ventilators
White UPVC ventilators with swing open shutters, lock & key for shaft access area
White UPVC ventilators with swing open shutters for non access areas
Balcony railing
SS railing with toughened laminated glass for balcony
Internal Staircase Railing
SS railing with toughened glass for staircase
Common Staircase Railing
Aesthetically designed MS railing
Shower glass partition
NA
EWS UNITS
Main Door
7 feet height factory made door, 35mm thick flush shutter with both sides teak veneer finish, designer hardwares & digital lock system of DORSET / equivalent make.
Bedroom Door
7 Feet height factory made door, 32mm thick flush shutter with both sides laminate finish, designer hardwares of DORSET / equivalent make.
Toilet Door
7 feet height factory made door, 32mm thick flush shutter with both sides laminate finish, designer hardwares of DORSET / equivalent make.
Window & French Door
White UPVC windows (with sill granite) & french doors with sliding shutters, clear glass, mosquito track & mesh
Ventilators
White UPVC ventilators with swing open shutters, lock & key for shaft access area
White UPVC ventilators with swing open shutters for non access areas
Balcony railing
SS railing with toughened laminated glass for balcony
Internal Staircase Railing
NA
Common Staircase Railing
Aesthetically designed MS railing
Shower glass partition
NA
ROWHOUSE
Internal Walls
2 coats of Asian / Berger / Dulux / equivalent emulsion paint over base primer & putty
Exterior Walls
2 coats of Asian / Berger / Dulux / equivalent weather proof emulsion paint over texture
Ceiling
2 coats of Asian / Berger / Dulux / equivalent emulsion paint over base primer & putty
MS Railing
2 coat of Satin enamel paint of Asian / Berger / Dulux / equivalent over primer
VILLAMENT
Internal Walls
2 coats of Asian / Berger / Dulux / equivalent emulsion paint over base primer & putty
Exterior Walls
2 coats of Asian / Berger / Dulux / equivalent weather proof emulsion paint over texture
Ceiling
2 coats of Asian / Berger / Dulux / equivalent emulsion paint over base primer & putty
MS Railing
2 coat of Satin enamel paint of Asian / Berger / Dulux / equivalent over primer
EWS UNITS Internal Walls
2 coats of Asian / Berger / Dulux / equivalent emulsion paint over base primer & putty
Exterior Walls
2 coats of Asian / Berger / Dulux / equivalent weather proof emulsion paint over texture
Ceiling
2 coats of Asian / Berger / Dulux / equivalent emulsion paint over base primer & putty
MS Railing
2 coat of Satin enamel paint of Asian / Berger / Dulux / equivalent over primer
ROWHOUSE
Power Supply
Three phase power supply with concealed wiring and ACCL (automatic change over with current limiter)
Switches and Sockets
Anchor by Panasonic / Equivalent
Wiring
Fire Retardant Low Smoke (FRLS) copper wire of quality ISI brand POLYCAB / KEI / equivalent
Split AC Point
Provision with electrification in Living or Dining room & all bedrooms
TV & Data Point
Provision with electrification in Living or Dining room & all bedrooms
2 Way Control Switch
For light and fan point in all bedrooms
DG Power Backup
2000 Watts
USB Port
In living room and in all bedrooms
Balcony
Surface mounted circular light fixture as per architect design with one 5Amps point
Toilets
Occupancy sensor device without light in all toilets
20Amps Point
For water heater with electrification in all toilets
15Amps Point
For refrigerator, dishwasher, microwave oven in kitchen and for washing machine in utility (4 No's)
5Amps Point
For chimney, water purifier, mixer / grinder in kitchen and for exhaust fan in all toilets (4 No's)
VILLAMENT
Power Supply
Three phase power supply with concealed wiring and ACCL (automatic change over with current limiter)
Switches and Sockets
Anchor by Panasonic / Equivalent
Wiring
Fire Retardant Low Smoke (FRLS) copper wire of quality ISI brand POLYCAB / KEI / equivalent
Split AC Point
Provision with electrification in Living or Dining room & all bedrooms
TV & Data Point
Provision with electrification in Living or Dining room & all bedrooms
2 Way Control Switch
For light and fan point in all bedrooms
DG Power Backup
2000 Watts
USB Port
In living room and in all bedrooms
Balcony
Surface mounted circular light fixture as per architect design with one 5Amps point
Toilets
Occupancy sensor device without light in all toilets
20Amps Point
For water heater with electrification in all toilets
15Amps Point
For refrigerator, microwave oven in kitchen and for washing machine in utility (3 No's)
5Amps Point
For chimney, water purifier, mixer / grinder in kitchen and for exhaust fan in all toilets (4 No's)
EWS UNITS
Power Supply
Three phase power supply with concealed wiring and ACCL (automatic change over with current limiter)
Switches and Sockets
Anchor by Panasonic / Equivalent
Wiring
Fire Retardant Low Smoke (FRLS) copper wire of quality ISI brand POLYCAB / KEI / equivalent
Split AC Point
Provision with electrification in Living or Dining room & all bedrooms
TV & Data Point
Provision with electrification in Living or Dining room & all bedrooms
2 Way Control Switch
For light and fan point in all bedrooms
DG Power Backup
1000 Watts
USB Port
In living room and in all bedrooms
Balcony
Surface mounted circular light fixture as per architect design with one 5Amps point
Toilets
Occupancy sensor device without light in all toilets
20Amps Point
For water heater with electrification in all toilets
15Amps Point
For refrigerator, microwave oven in kitchen and for washing machine in utility (3 No's)
5Amps Point
For chimney, water purifier, mixer / grinder in kitchen and for exhaust fan in all toilets wherever applicable (4 No's)
ROWHOUSE Sanitary ware
Premium range Kohler / American Standards / equivalent
CP fittings
Premium range Kohler / American Standards / equivalent
Closet
Wall mount type EWC (European water closet) with wall concealed tank, health faucet
Overhead Shower
Single lever concealed diverter with over head shower and spout in all toilets
Rain shower head for master bedroom toilet and normal shower head for other bedroom toilets
Washbasin
Counter wash basin with polished granite in master bedroom toilet & dining room, wall hung wash basin in all other toilets
Water Meter
Sensor & App based water meter for the domestic water line
Water supply
All water supply will be done through hydro pneumatic system (HNS)
Pipe lines
uPVC & CPVC water pipe lines, PVC soil, waste & rain water pipe lines shall be of ISI certified brands like Aashirwad / Astral / Supreme or equivalent
VILLAMENT
Sanitary ware
Premium range Kohler / American Standards / equivalent
CP fittings
Premium range Kohler / American Standards / equivalent
Closet
Wall mount type EWC (European water closet) with wall concealed tank, health faucet
Overhead Shower
Single lever concealed diverter with over head shower and spout in all toilets
Rain shower head for master bedroom toilet and normal shower head for other bedroom toilets
Washbasin
Counter wash basin with polished granite in master bedroom toilet & dining room, wall hung wash basin in all other toilets
Water Meter
Sensor & App based water meter for the domestic water line
Water supply
All water supply will be done through hydro pneumatic system (HNS)
Pipe lines
uPVC & CPVC water pipe lines, PVC soil, waste & rain water pipe lines shall be of ISI certified brands like Aashirwad / Astral / Supreme or equivalent
EWS UNITS
Sanitary ware
Premium range Kohler / American Standards / equivalent
CP fittings
Premium range Kohler / American Standards / equivalent
Closet
Wall mount type EWC (European water closet) with wall concealed tank, health faucet
Overhead Shower
Single lever concealed diverter with over head shower and spout in all toilets
Normal shower head for toilets
Washbasin
Wall hung wash basin in toilet
Water Meter
Sensor & App based water meter for the domestic water line
Water supply
All water supply will be done through hydro pneumatic system (HNS)
Pipe lines
uPVC & CPVC water pipe lines, PVC soil, waste & rain water pipe lines shall be of ISI certified brands like Aashirwad / Astral / Supreme or equivalent
ROWHOUSE
Solar Power
1% of total demand load for the common areas
Solar Water heater
Electrical & plumbing provision shall be done, solar water heater by client
Power back up
DG power back up for 100% common area
Common Lift
NA
Video Door Phone??
Multi apartment Video Door Phone of Godrej / Panasonic / equivalent make for each villa integrating to the main entry portal.
Sewage treatment plant, Water softening plant, HNS & solid waste composter of required capacity, rain water harvesting system as per regulatory authority norms
CCTV Camera Surveillance System, Entry portal & security cabin with boom barriers, boundary compound wall 6 feet from driveway level, barbed wire fence for 2 feet above compound wall
Name board & letter box
Landscape & hardscape as per architect design
EV Charger infrastructure provision
15Amps point will be provided for one car park of each rowhouse / villament excluding the charging kit
VILLAMENT
Solar Power
1% of total demand load for the common areas
Solar Water heater
NA
Power back up
DG power back up for 100% common area
Common Lift
Passenger lifts of adequate capacity with in built camera
Video Door Phone??
Multi apartment Video Door Phone of Godrej / Panasonic / equivalent make for each villa integrating to the main entry portal.
Sewage treatment plant, Water softening plant, HNS & solid waste composter of required capacity, rain water harvesting system as per regulatory authority norms
CCTV Camera Surveillance System, Entry portal & security cabin with boom barriers, boundary compound wall 6 feet from driveway level, barbed wire fence for 2 feet above compound wall
Letter box
Landscape & hardscape as per architect design
EV Charger infrastructure provision
15Amps point will be provided for one car park of each row house / villament excluding the charging kit
EWS UNITS
Solar Power
1% of total demand load for the common areas
Solar Water heater
NA
Power back up
DG power back up for 100% common area
Common Lift
Passenger lifts of adequate capacity with in built camera
Video Door Phone??
Multi apartment Video Door Phone of Godrej / Panasonic / equivalent make for each villa integrating to the main entry portal.
Sewage treatment plant, Water softening plant, HNS & solid waste composter of required capacity, rain water harvesting system as per regulatory authority norms
CCTV Camera Surveillance System, Entry portal & security cabin with boom barriers, boundary compound wall 6 feet from driveway level, barbed wire fence for 2 feet above compound wall
Name board & letter box
Landscape & hardscape as per architect design
EV Charger infrastructure provision
15Amps point will be provided for one car park of each rowhouse / villament excluding the charging kit